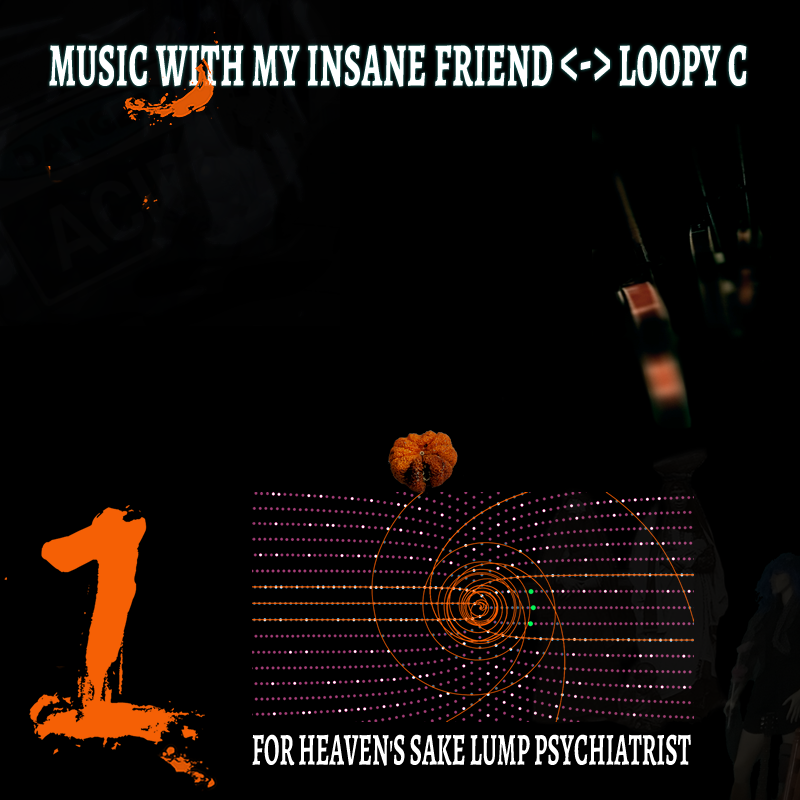 Free to listen and download
Music With My Insane Friend <-> Loopy C

"For Heaven's Sake Lump Psychiatrist"
Download mp3 - 45min 34sec - 62.6mb
To download right mouse click and click 'save as' or whatever you do on apple instead of right mouse clicking.


Liner Notes
I Digress Indeed: Guitar
Konk Zooben: Saxophones/Gufukra
Loopy C: Electronics
Another transoceanic collaboration this time traversing Melbourne, Australia and Valyermo, USA.

Loopy C assembled an electroacoustic studio soundscape specific to the occasion.

I Digress Indeed & Konk Zooben improvised along with the track live on Sunday morning 22nd April 2018

This work is licensed under a Creative Commons Attribution 3.0 Unported License.